When was the last time you walked into your office,looking flawless?...
Yh,I bet you need this...
Enjoy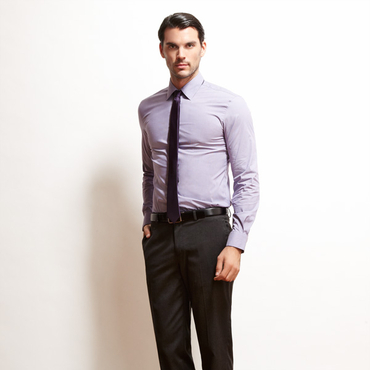 No suits needed...
Many outfits that do not look "sharp" are actually fine in terms of color and style. The problem is often fit. It's the most overlooked way to improve a man's wardrobe–and often the cheapest.
The point to understand about proper clothing fit is that your clothing should have a defined shape as it drapes over your body. Even if you're a bigger guy, you want clothes that don't billow and sag. It is a common misconception that loose clothing makes a large man look better or provides a higher degree of comfort. In fact, the opposite is true. Clothing that is too loose is made to fit a different body type and will restrict movement.
Keep it simple and low
One question you should always ask is 'are trendy hair cuts allowed in my place of work' What are your coworkers wearing? If the style you desire is too far from the office norm, you may not be able to pull it off -- unless, of course, you're specifically looking to stand out from the pack.
More to come...
If you have any contributions,send them to me..
susanodunayo@gmail.com
Love Always
Sue